Shower Caps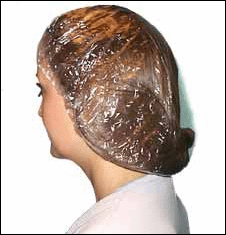 Polyethylene:
Lightweight and durable, polyethylene is ideal for food manufacturing, food handling, light industrial, and similar industries where splash protection is necessary. This thin, polymer material is an economical way to keep clothing clean and protected from water based liquids and certain chemicals. These sleeves comply with FDA guidlines for food handling. Polyethylene is inherently anti-static with a maximum static decay of 0.5 seconds.
Applications: Food handling, food preparation, laboratory, pharmaceutical, medical, dental, industrial, general light splash protection.
Prices subject to change. All prices are based on sizes Small - X Large, add 5% for every additional X. Call for pricing over 250 cases.
Coveralls - Lab Coats - Sleeves - Aprons - Frocks - Isolation Gowns - Shoe Covers - Bouffant Caps - Face Masks
Hoods - Hair Nets - Surgical Caps - Shower Caps - Beard Covers - Beard Nets
Not finding what you're looking for here? This is just a small sample of the products we offer! For more information on our other products, or to start your order today, click the button below or give us a call at the number above! Our friendly customer service representatives are standing by and would be happy to help you with any of your displosable clothing needs!